Sex positions to try for better casual sex
Casual sex is meant to be fun. Adventuring in the bedroom with new fuckbuddies is one thing that makes it so much fun. A great way to do this is to experiment with different positions. This way to get to explore and impress your sex dates with your knowledge. Plus, trying new positions actually increases pleasure! Sounds exciting? Let's check out some awesome positions then, as told from the female fuck buddies point of view.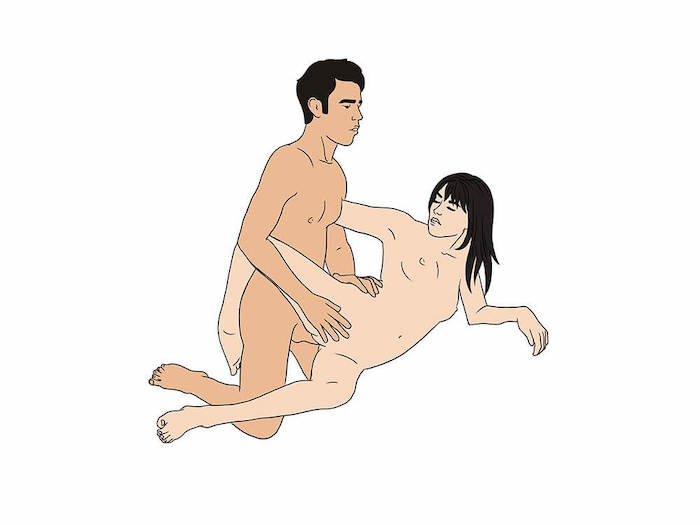 1. Corkscrew
Lie at the edge of the bed and press your thighs against your partner while resting on your hip or arms. Let him straddle you either from front or back. Keep your legs tied to together so as to have a better thrust experience. You can also thrust back by slightly moving your hip with the rhythm! Let him scream in surprise!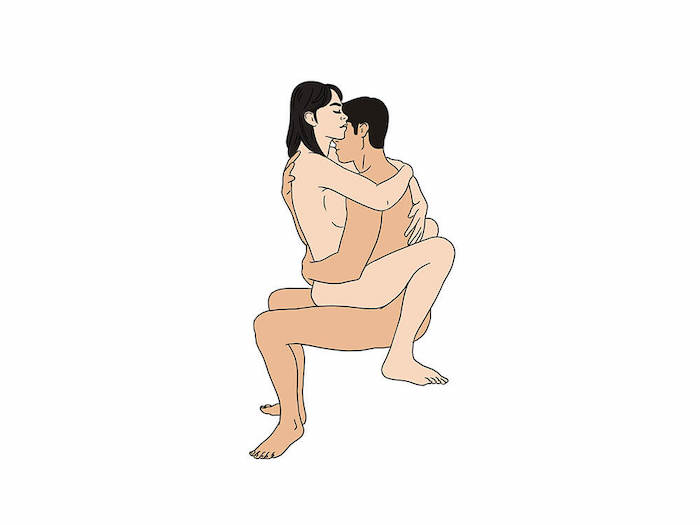 2. Face-Off
Let's get romantic, shall we! Let your partner sit on a chair. Sit on his lap now. During this style, you have control of the depth and angle. Keep changing your seating positions slightly for a comfortable yet brilliant sex session. Want to make it hotter? What about a lip lock while seating at this position?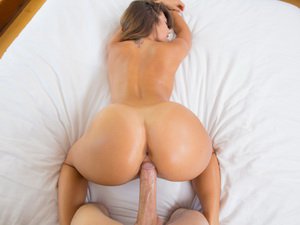 3. Doggy Style
Don't forget to try the classics! Lie upside down and have him kneel behind you. Keep both of your upper bodies in a 90-degree angle to each other. You may slightly drape though. Here's a pro tip. Stimulate your clit with two fingers or ask him to do it for you! That's more sensational, we know!
Quick fact – This position ensures deep penetration and also stimulate the G Spot! Still wondering why it's the classic one!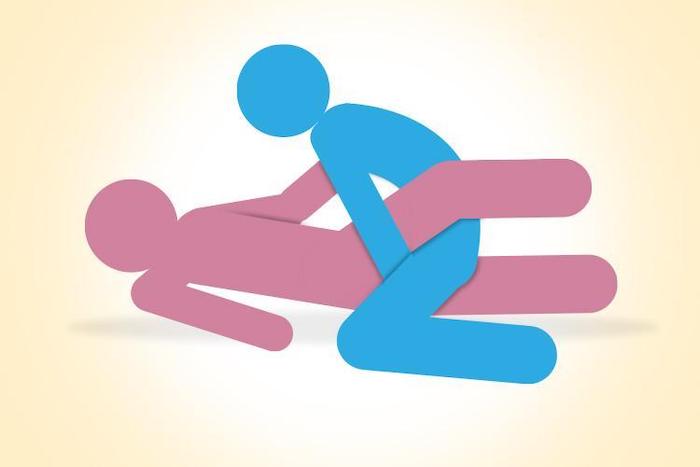 4. Pretzel Dip
Now lie down on either of your sides, say left. Let your partner lie behind you and straddle while thrusting. This is a sidewise doggy style really. You can let him grind for a better penetration or rub your clit for, well, you know! However, this position can be a bit tricky for the first-timers. So it's better not to try if you two are getting along for the first time. The first time can be messy and embarrassing so try to perform the safe ones.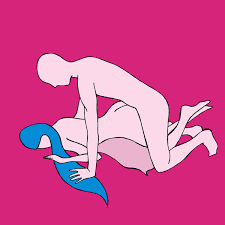 5. Flatiron
Keep your face down while lying on the bed. Raise your hip slightly and keep the legs straight. His penis will enter directly and it will hit directly. We bet you can feel it already!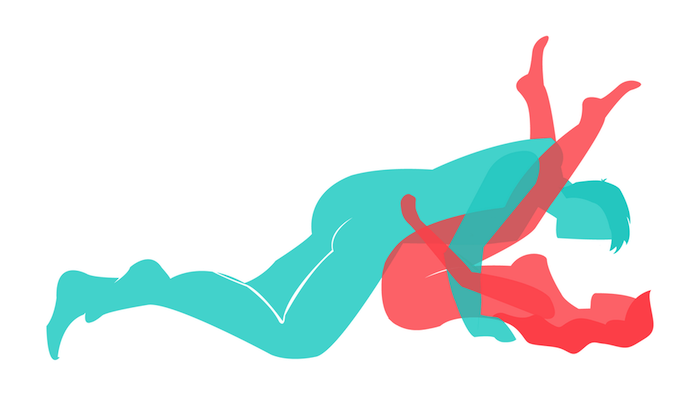 6. G-Whiz
Lie on your back and rest your legs on his shoulders. It will narrow down your vagina and help him reach the G spot more effectively. Move with a consistent rhythm either side by side or up and down motion.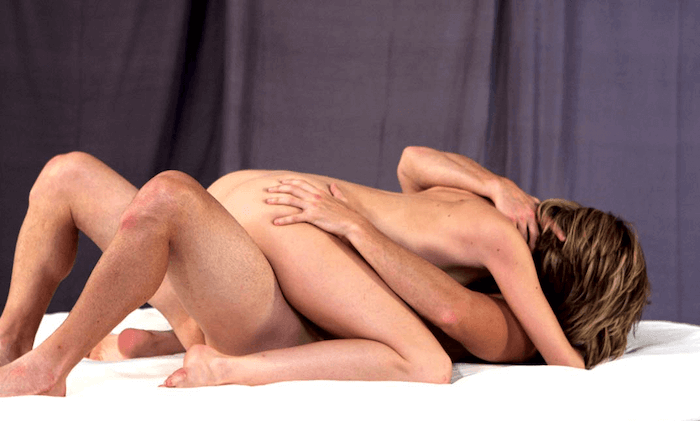 7. Cowgirl's Helper
Do you love the classic cowgirl style? It's similar to that. Kneel on the top and push off your partner's chest. Now start sliding up and down on your thighs. Let your partner support you by moving his thighs. This position actually puts less pressure on your legs and makes the entire activity less jerky. You can also go shallow and deep alternatively to stimulate multiple parts in your vagina.
By the way, do you know that female dominating positions delay guy's climax? Got more reasons to try the position? Find a partner on a 100 percent free dating site and try this one ASAP!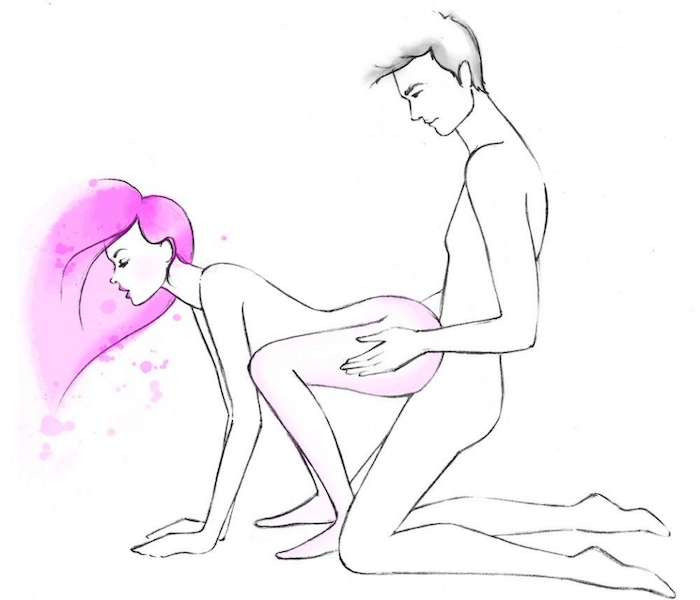 8. LeapFrog
This is yet another modified version of a doggy pose. Here you have to get on your knees and hands and keep your hips raised. Now rest your arms and head on the bed. This pose ensures to create a deep penetration and offers a better chance to rest on the pillow. We know the comfort after all the hard work! Oh by the way, don't let your fingers rest as stimulating your clitoral network can excite the climax!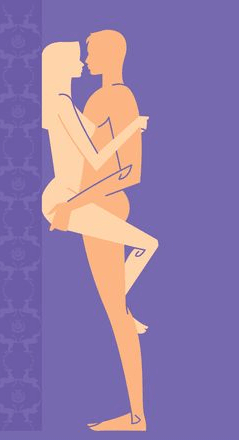 9. Stand and Deliver
In this pose, both of you have to stand. You may take the support of the edge of the bed or a low table. Let your partner enter from the behind by keeping the support on your waist. This pose makes your vaginal wall tight and also enhances the friction intensity. Want to make the pose even hotter? Tickle your clit or let your partner tie your hands in the back with a soft scarf! Well, you can try handcuffs if you are into BDSM!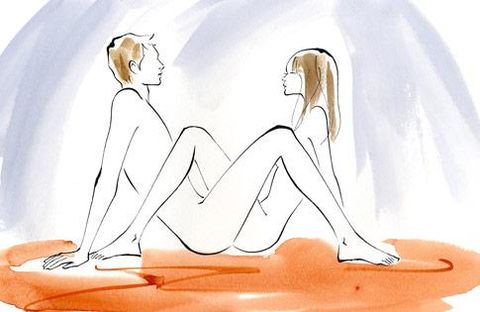 10. Magic Mountain
Let your partner sit with bent legs. He will lean back on his forearms and hands. You will also sit in the same way and make contact with his penis. Increase the stimulation by rubbing your clit against his pelvis. Wanna be more experimental? How about sliding some ice cubes on his chest and let the cold water shiver both of you down there? It encourages stimulation.
Conclusion
Do you know what's most important during casual sex? Mutual communication. It's not only about you, but also about your partner. So don't be complacent with your pleasure and put some effort to get him to scream out loud! If you don't feel comfortable practicing something new you can always watch videos or hire a pro off skip the games escort site specifically to get some practice with an expert. Also, it's not unusual for your fuck buddy to not know the positions mentioned here. So teach him a few moves and also learn new ones from him. You see, practical knowledge goes a long way.